Jacqueline George - Untitled (AG 001)
€

12.00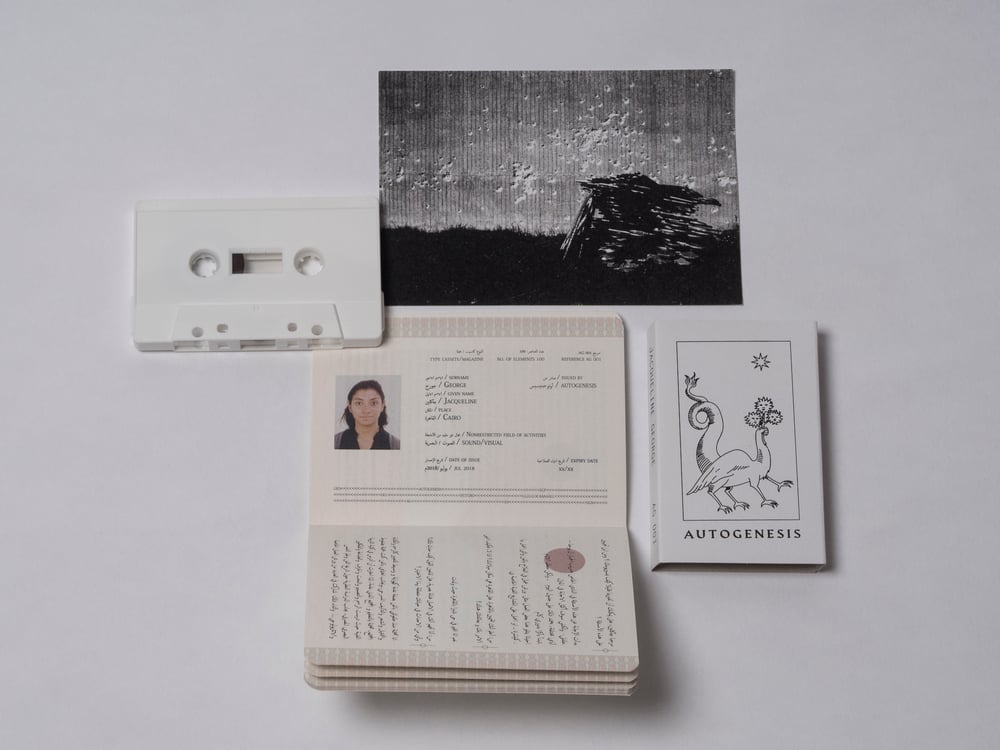 The first issue of Autogenesis, magazine + cassette discussing music in the global age.
Our first issue converges text and sound in a bold attempt to secure a space for new narratives. It motivates the articulation of dissonant voices in order to orchestrate new vision of the future and a fresh idea of marginality, acted upon the present moment of history.
New sonic piece by Egyptian artist Jacqueline George.
Side A : 12:00 min
Side B: 12:48 min
Each copy comes with a photograph taken by French photographer Olivier Chantôme. The image was turned into a postcard, that may be used to overcome distances, imposed and chosen ones.
>For those ordering from outside North America or Europe, please write us a message for different pricing. If you are in Berlin, pick up is possible. Drop us a message!
Handmade edition of 100, including digital copy.
ATTENTION: The magazine will be shipped WITHOUT TRACKING NUMBER. Send us a message if you prefer having it with a tracking number and we will tell you how much should it be.